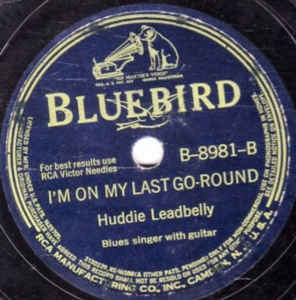 Huddie William Ledbetter, better known as Leadbelly, was an American Folk-Blues singer skilled in performing in a vast quantity of styles. Given his violent lifestyle, it is not hard to see how he could feel isolated from others. The Blues is a style meant to let out a singer's pain and suffering, something Leadbelly was all too familiar with. His song "I'm on my Last Go-Round" tells his audience how alone he is with his drifter lifestyle. Although incredibly talented, Leadbelly would not see the fruits of his labor, as six months after his death one of his songs became a hit. Dying penniless and jailed three times, Leadbelly and his songs embodied the life one must have in order to master the Blues.
Work Cited
Encyclopedia Britannica. 2020. Lead Belly | Biography, Songs, Assessment, & Facts. [online]
<https://www.britannica.com/biography/Leadbelly>
Currently a student at Rowan University, Brandon spends his time enjoying anything retro. This includes but not limited too video games, movies, and music.